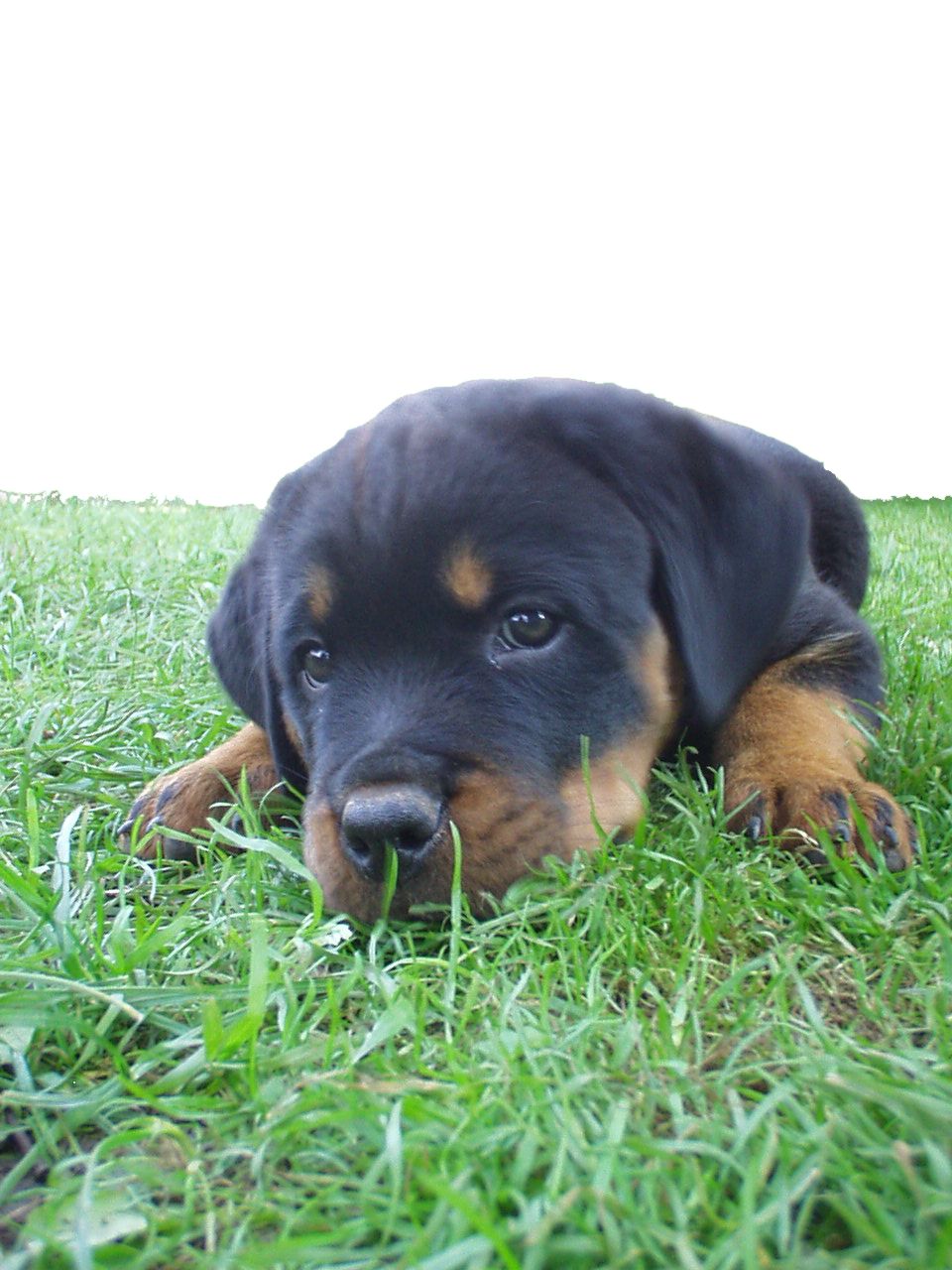 Thank you for visiting our web pages at rtw.jiriberan.com. Here you can find all the information about us and about our dogs. We would like to perform the enviroment where our dogs are born and where they live.
News: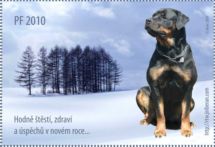 To all our friends and fans of our breeding station we would like to wish merry christmas and happy year 2010.
At the National Rottweiler Cup that took place at Chrudim, Czech republic on the 18. of october 2009 both our competitors proved themselves.
Our Bakara z Rýchorských VrchůBakara - Z Rýchorských Vrchů stood on the second place with Outstanding 2nd ranking result and res. CAC title.
Our second - youngest Dolli z Rýchorských VrchůDolli z Rýchorských Vrchů was at this show ranked as Outstanding 4th. Mr. H. Weiler was the member of the Jury and he has come all the way from the Germany.
Bakara Z Rýchorských Vrchů was honnored by the Czech champion title.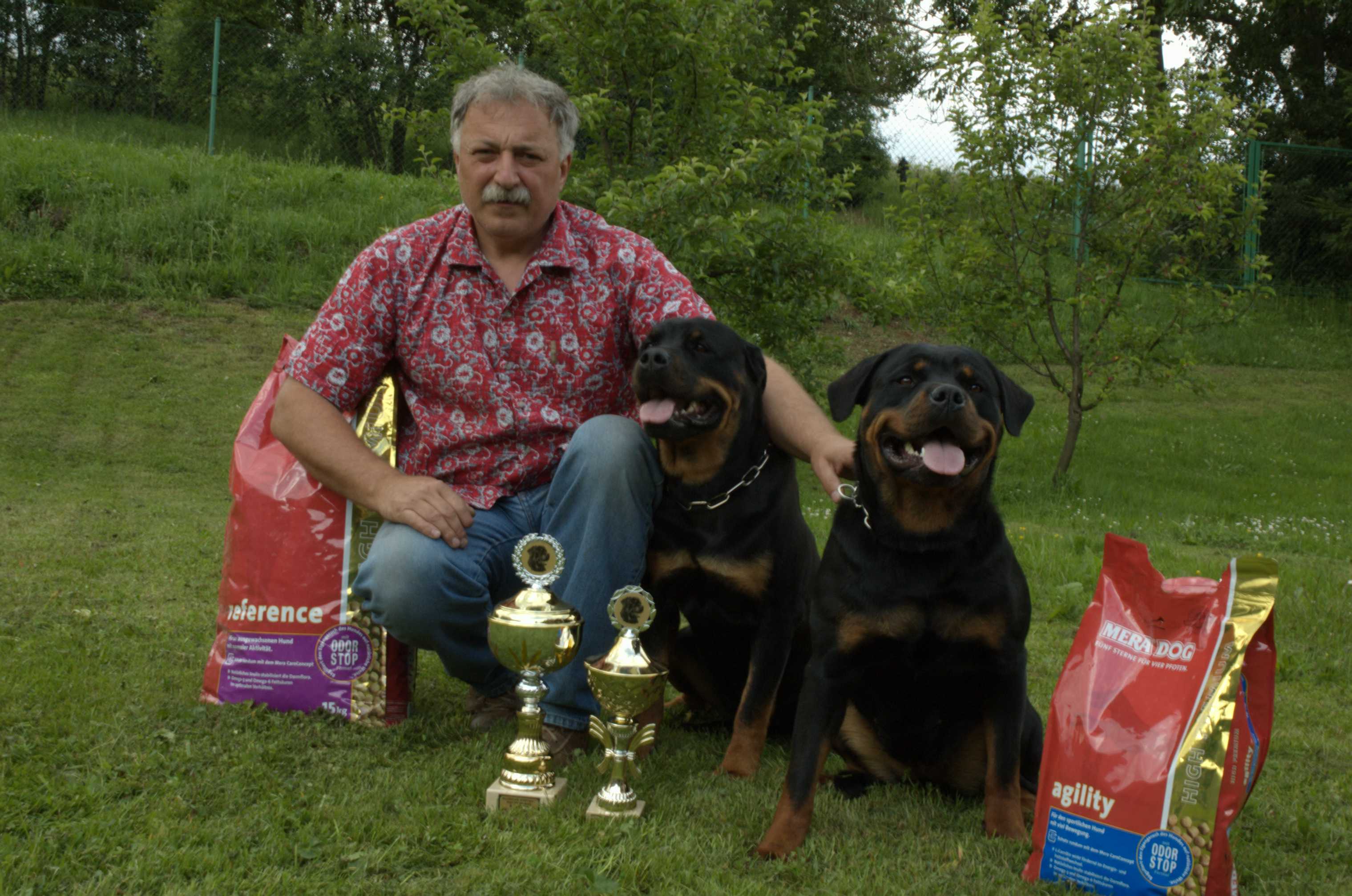 We have been practicing "show stand" with our youngest.
We have added new section For Sale with more information about dogs we have for sale. At this moment there are two young females Dolli - Z Rýchorských Vrchů and her sister Dora - Z Rýchorských Vrchů. Both are very nice build, with tail, standard colors and correct teath.